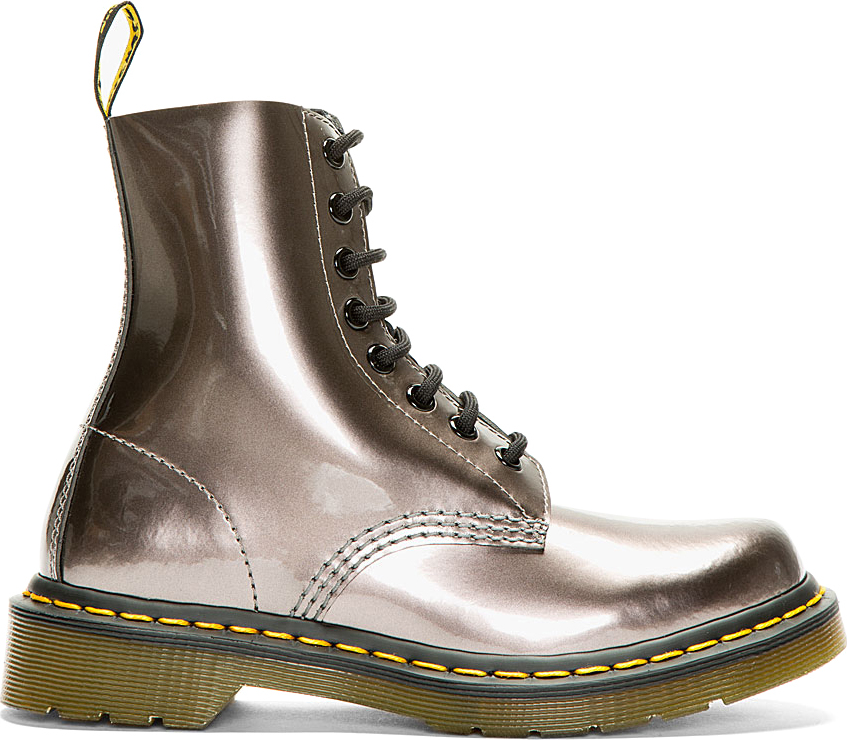 Today's So Shoe Me is the Pewter Patent Leather Pascal 8-Eye Boot by Dr. Martens,
$130
$65, available at
SSENS
E
. Modern molten metal and a classic combat shape makes these pewter patent boots by Dr. Martens the perfect summer staple. With a high shine upper and iconic gum sole these 8-eye lace up boots are easy to throw on and go with cutoffs, skinny jeans and even dresses. The glossy metal finish gives these classic combat boots a modern edge and will add a dose of metallic to any outfit. Pair these boots with some graphic monochrome leggings and a leather crop top for a simple yet chic concert look.
Style Suggestions:
So Shoe Me a pair of pewter combat boots that will give my summer wardrobe a shiny step up.
xoxo ~ Lisa + 312style
images via ssense.com