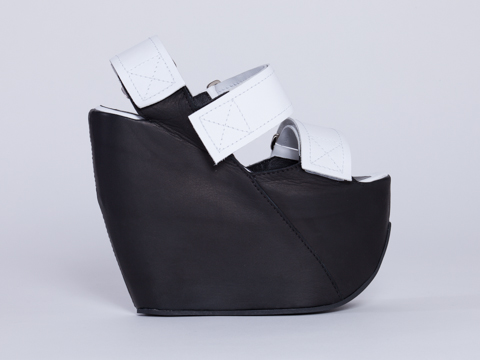 Today's So Shoe Me is the Birch Wedge by All Caps,
$300
$110
$55, available at
Solestruck
. Solestruck just went Black Friday in June which means all sale shoes are now 50% off! Now before you freak out and have a mini melt-down over the mountain of shoes they have available take a peak at these monstrous monochrome wedge by All Caps. The twp-tone leather design is the perfect modern touch and the jumbp wedge and platform will add a towering edge to your everyday summer staples. Pair these super sale sandals with a black athletic crop top and black and white marble print shorts for the perfect monochrome moment this summer.
Style Suggestions:
So Shoe Me a pair of major monochrome wedges that will add a sky high finish to my favorite summer separates.
xoxo ~ Lisa + 312style
images via solestruck.com