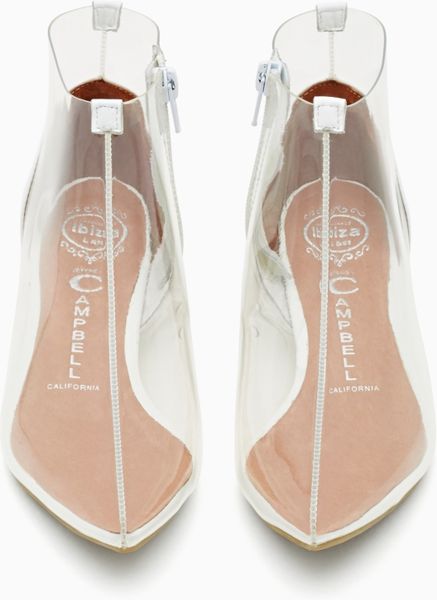 Today's So Shoe Me is the Clear Otho Boot by Jeffrey Campbell,
$172
$60, available at
Nasty Gal
. Get clearly covered in a mod 60s staple with these see-through ankle boots by Jeffrey Campbell. A rad retro shape and minimalist clear vinyl upper mixed with white leather creates the perfect little bootie for pairing with socks, tights or bare legs. The mini 1" heel adds just enough support for all day comfort without taking away from the Otho's sleek shape and the zip side allows you to easily slip in and out of this vinyl style. Take a cue from 60s babes and pair these see-through ankle boots with a festival ready flower shift dress and floppy hat that will add another bit of retro radness to these coveted clear boots.
Style Suggestions:
So Shoe Me a pair of crystal clear booties that will add a mod moment to my wardrobe, no matter the season.
xoxo ~ Lisa + 312style
images via nastygal.com