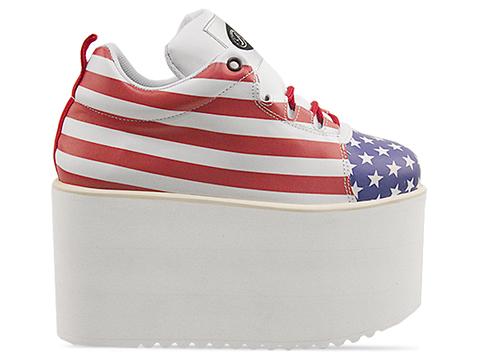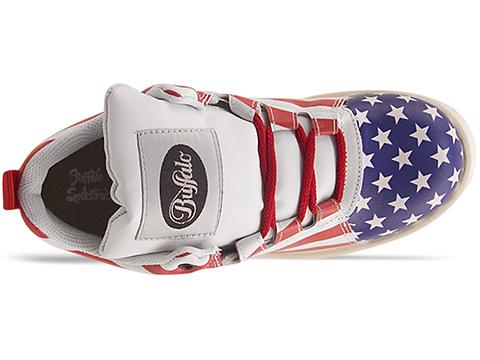 Today's So Shoe Me is the 1339-E10 Platform Sneaker by Buffalo X Solestruck, $240, available at
Solestruck
. Live the American Dream in these patriotic platforms by the cult favorite Buffalo brand. Stars, stripes and everything nice make these nineties-esque sneakers the perfect nostalgic finish for vintage cutoffs and flowing mini dresses this summer. Freedom flatforms that reach a sky-high four inches will add a statement to your everyday summer look and will only get better with age (a little wear and tear actually adds character to your Buffalos). Pair these Americana sneakers with an athletic mesh tank, bikini and striped cutoffs for a fresh independent style this summer.
Style Suggestions:
So Shoe Me a pair of luxe liberty sneakers with a stars and stripes design that will add a signature twist to my funky&free style this summer.
And remember, Don't Tread On Me!
xoxo ~ Lisa + 312style
images via solestruck

.com