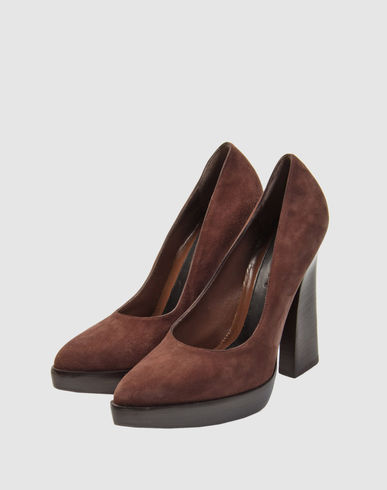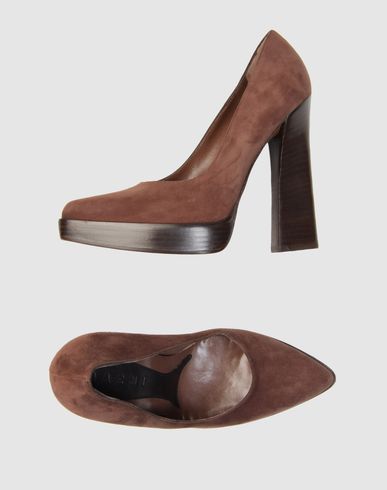 Today's So Shoe Me is the Platform Pumps by Marni,
$380
$145, available at
YOOX
. I've finally found the perfect brown pump for under $150. The sculpted wood heel makes this heel unique while classic elements like a slightly pointed toe and soft suede make it appropriate for daytime/work. A lighter brown hue on the upper gives a bit of contrast to the dark stained wood heel giving it more interest than a monochromatic design would. Pair this heel with a putty colored jersey wrap dress and a olive green intarsia cocoon knit sweater for a cozy sophisticated look.
So Shoe Me a pair of the perfect brown pumps that feature signature design elements but still have classic details that make this shoe a no-brainer.
xoxo ~ Lisa + 312style
images via yoox.com